Tutor-led HD Videos
Watch hundreds of in-depth HD iGCSE & GCSE revision videos led by real iGCSE & GCSE tutors, each with Test & Learn questions. They're fun, easy to follow and really bring learning to life.
Subscribe online and you can start streaming today! You'll also have access to your full subscription on your mobile device. Simply log into our website and start streaming today, anywhere, anytime.
All our content is created by experienced teachers, cross-checked by educational consultants and regularly updated.
Build your knowledge and confidence in solving mathematical problems, presenting data and interpreting results.
Number
Algebra
Geometry and measure
Statistics and probability
More...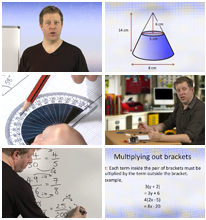 Get the grades you need in Biology: access HD quality videos tailored to your exam!
Inheritance
Homeostasis
Photosynthesis
More...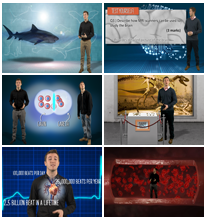 Every essential topic and techniques covered in a lively, engaging format.
How science works
Oils and metals
Substances, structures and reactions
More...
Get to grips with all the key concepts and calculations, quickly and easily.
Electricity and magnetism
Waves
Energy
More...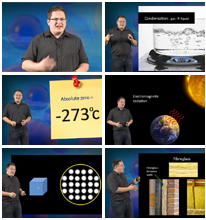 All the key texts and topics presented in manageable, bite-sized chunks.
Spoken language study
Writing skills
Poetry and short stories
More...